In 2004, Erik van Gelder graduated in landscape gardening at the international Van Hall Larenstein University of Applied Sciences. He chose to focus purely on garden design and now exclusively designs luxury gardens where he can make best use of his creativity and use top of the range products and materials. He subcontracts landscape gardeners to turn his ambitious designs into reality.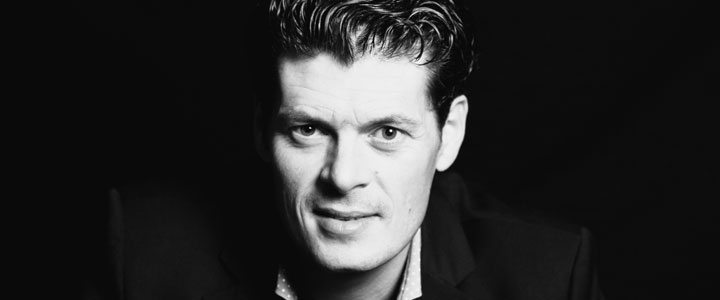 Ricardo Kuijpers did an amazing job turning my design into the garden that I had imagined.
– Erik van Gelder, owner of the garden design studio Stijltuinen
How did you meet Ricardo Kuijpers?
Erik van Gelder: "I designed a garden for a client in Maassluis in 2013. It was a beautiful but complicated garden that called for a lot of tailor-made features. I needed the help of some skilled specialists and Kuijpers Hoveniers was one of these. This is how I met Ricardo."
Is it his passion and craftsmanship that appealed to you?
"Definitely. He delivered the best price/quality ratio for the project in Maassluis. Apart from that, we worked very well together. I liked the fact that he was on site in person and worked with the team to get everything right, right down to the last detail. He's a man of the soil!", says the garden landscaper laughing.
Did he do his best to make the garden look like your design?
Van Gelder: "We work out every design in great detail – you need to find the best and most clever solutions to create a lovely garden. When he finished, Ricardo had created the exact garden that I had imagined in my design."